Official developer and partner of Webasyst
Official developer and partner of Webasyst
Product sets with discount
Discount 30%
if you buy one of Webasyst product:
+ free plugin
Attention! You will get discount ONLY if you make an order through our website.
Buying one of these products gives You the opportunity to get a discount on any product from categories: theme designs, applications, plugins.
CREATE SETS, SELL SETS, LET CUSTOMERS TO CREATE THEIR OWN SETS

Plugin "Product sets with discount" will allow You to create and manage sets of products. The set is formed from the existing products; new items to create not required.
Create the sets from any categories and skus
You can offer the customer to purchase any of Your sets. All you need to do is to choose the products!
You can use advanced search with autocomplete! This means that you can search among all products and their skus.
Would you lke to sell Yellow T-Shirt and small socks - just start printing the name or sku of the product!

Do not need skus? Just uncheck the checkbox!
This is the set on the product page: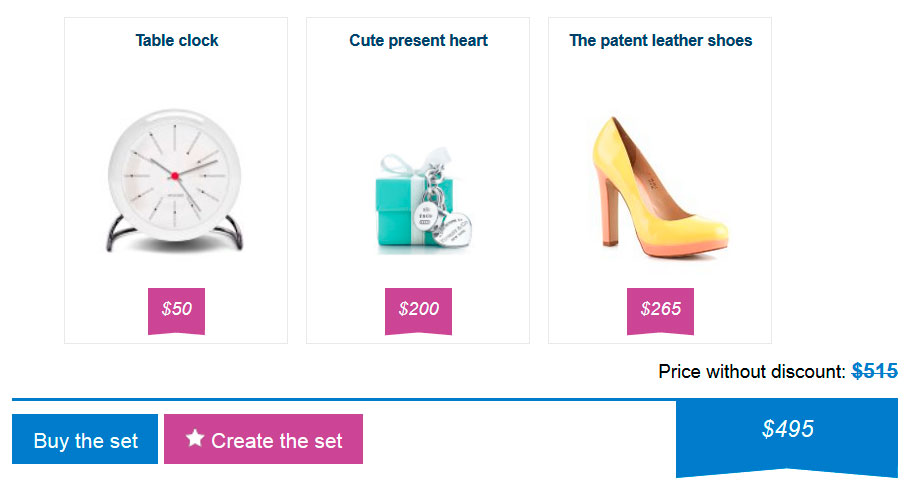 Customers can create their own set
Give the customer the opportunity to build their own set! Choose the products from which they can create sets, and that's it. The selection process is similar to the previous.
The result is: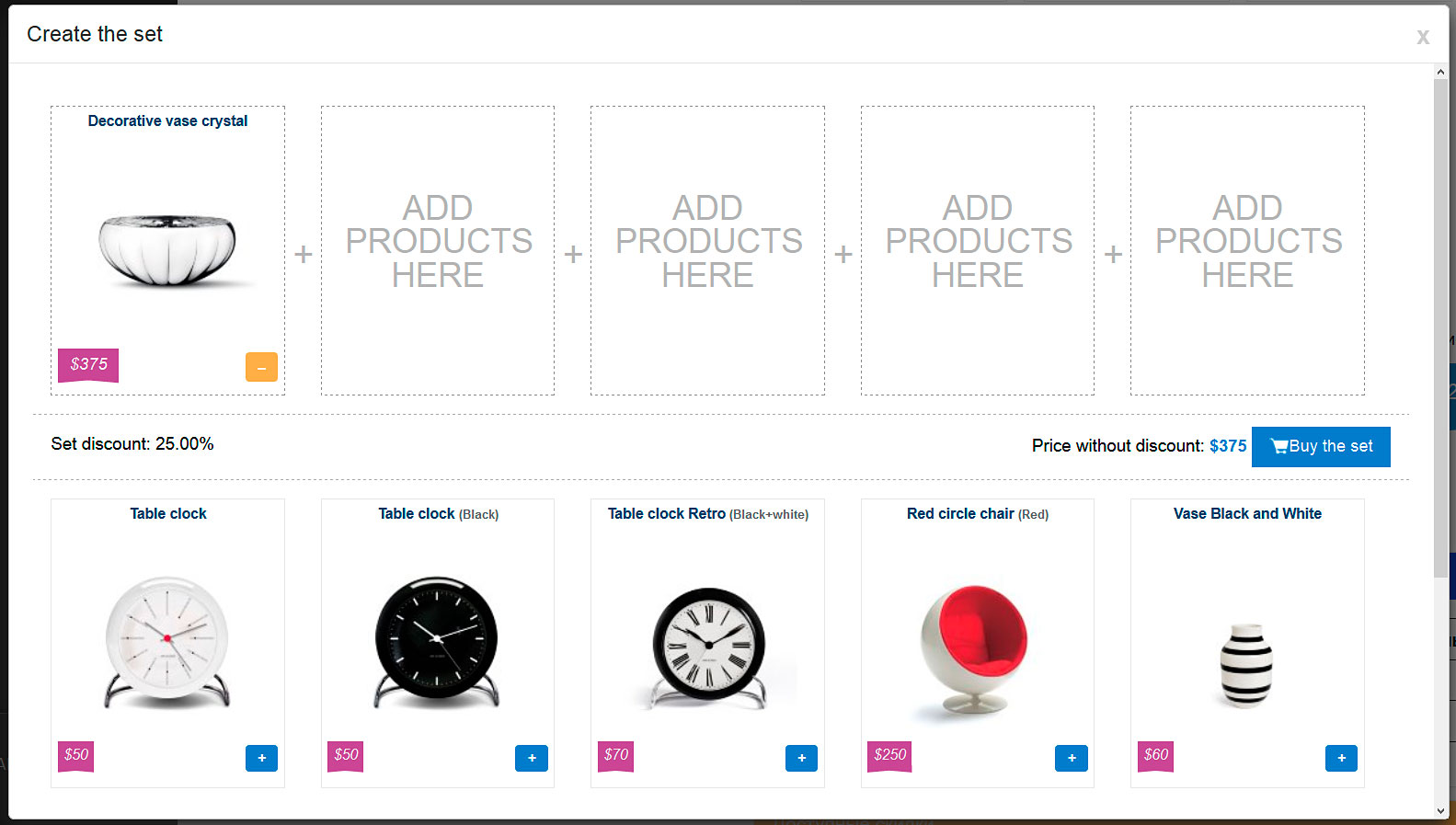 Popup window can include product, on the page which appears set, or not.In this popup form will be the products of which will be created the set. Once the set is completed, the customer will be informed of the discount.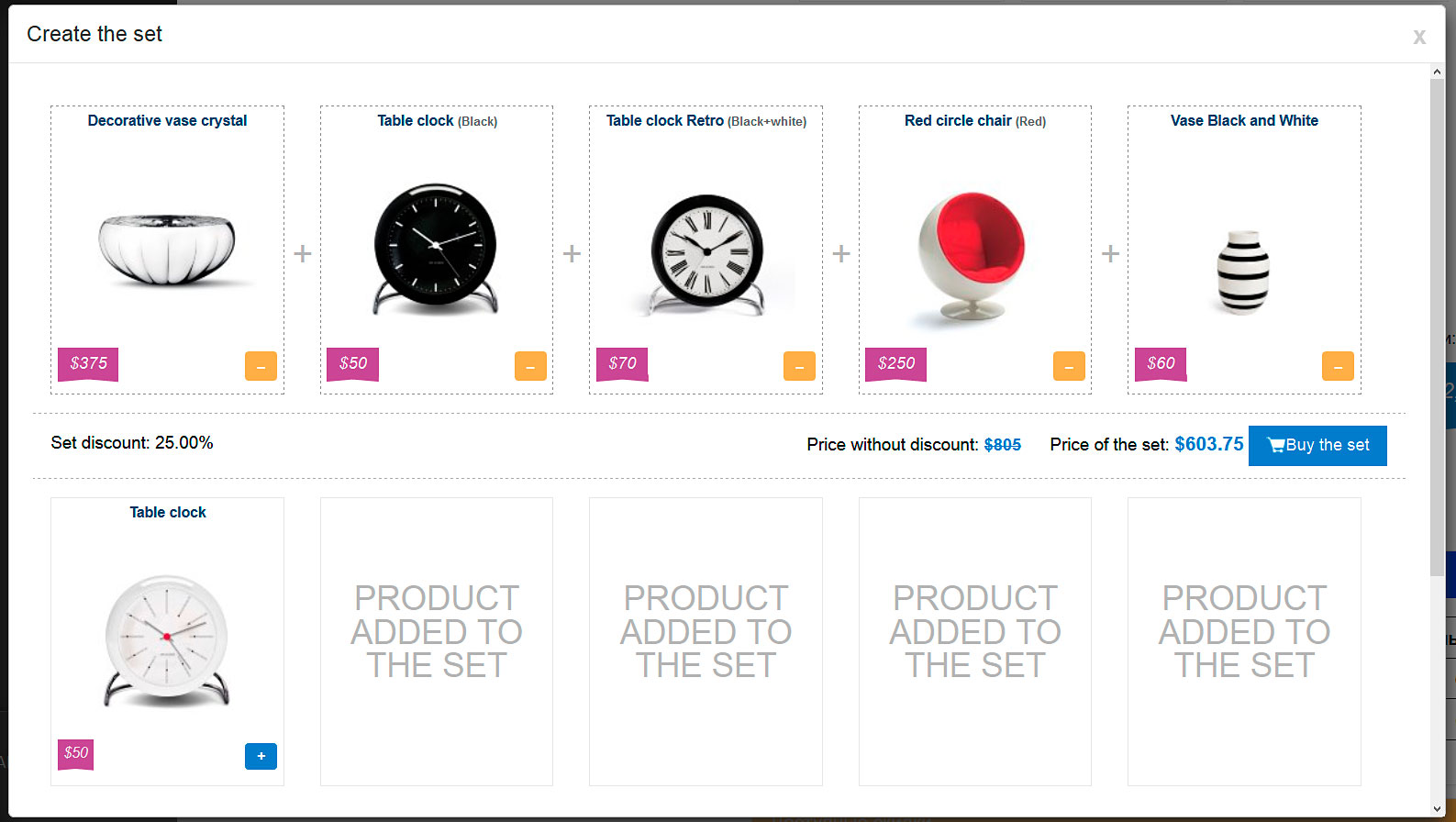 You can decrease quantity of products required to set was complete in the administrative area.

Tell everyone about your specialoffer and the set
Every set with a discount should participate in any promotion. Tell about that to the customers through a convenient visual text editor (WYSIWYG)!
Before the set and after that You can describe Your promotion or write any text that will be appropriate!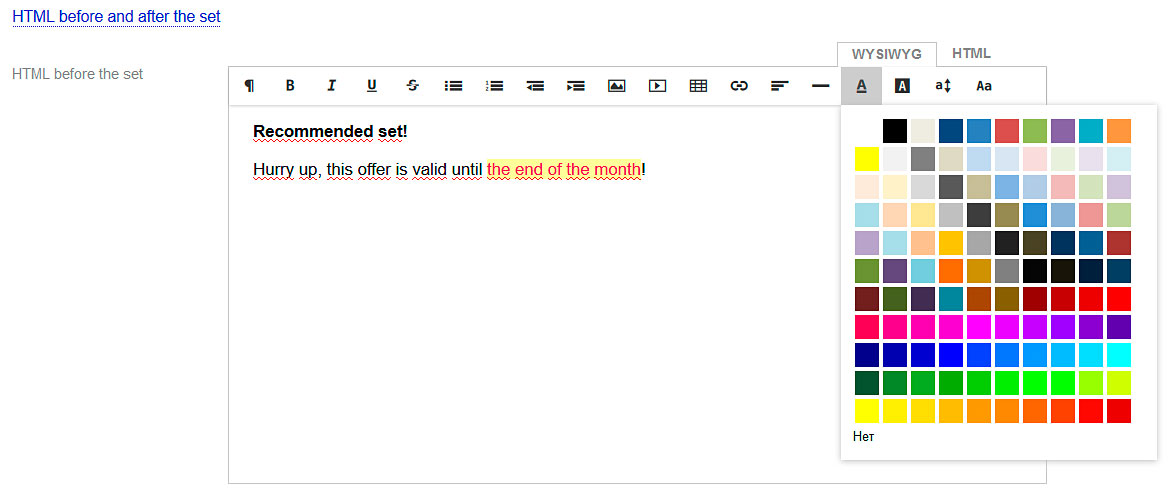 Where can I display the set?
You can select Sets, Categories and products where would you like to display "product set".
Also you can show them "Everywhere" and "On request".
The first one means, that product set will be displayed in every product.
The second means, that product set will be displayed with "Custom display".
Set can be displayed anywhere on the Store.

Product sets with discount
On each of the sets You can charge a discount in percentage or in any active in Your shop currencies.
Individual design
Your site is undoubtedly different from the rest, and You would like at any moment be able to change the design of the sets. It is possible!
You can create a single style, or individual for each set!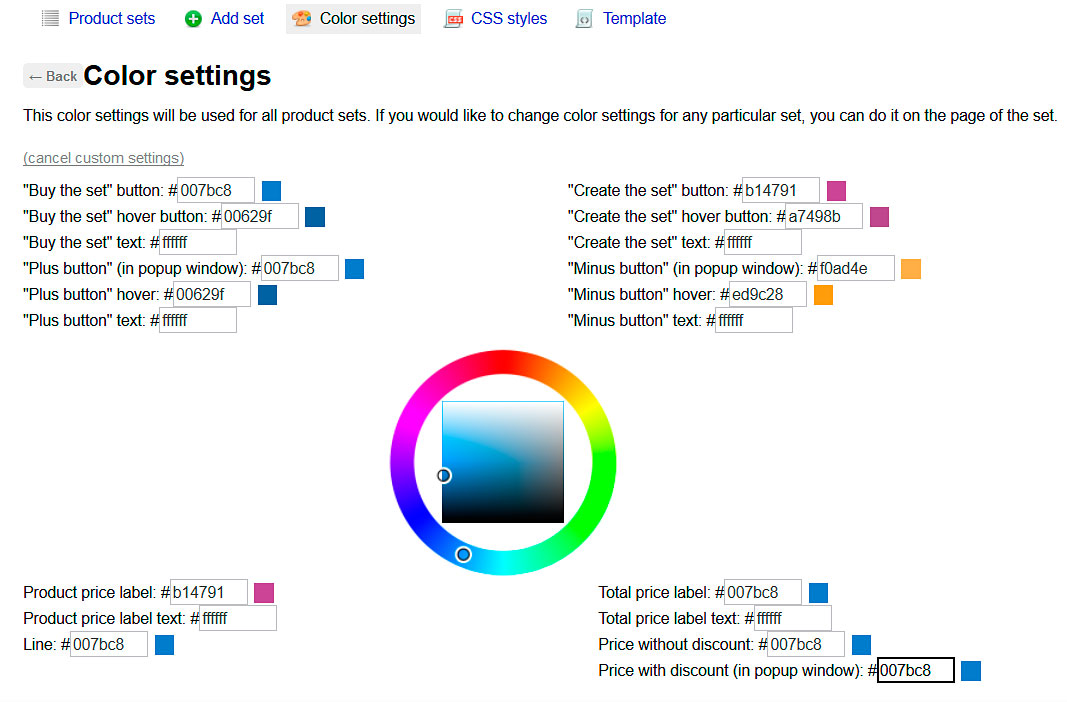 On the page of each set is available exactly the same functionality as shown in the previous image.